NFC/RFID PROTECTION CASES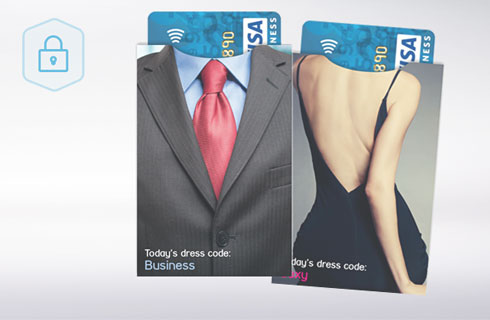 NFC / RFID PROTECTIVE CASES
Intended to simplify your life, radio-identification technologies (RFID) make it possible to make contactless payments via bank cards, and to store all kinds of data in passports, transport cards, business badges. company and any card benefiting from this technology.
This system nevertheless raises a few questions:
- Are your bank and personal data safe in your pocket?
- How to protect them effectively and avoid fraud?
It is to answer these questions that we offer you a simple, economical and aesthetic solution: NFC / RFID protective cases. Made from a patented material, they guarantee 100% protection of your personal data by blocking 100% of NFC / RFID transmissions.
Very resistant, these cases are available in the format credit card or passport, which can be personalized according to your wishes or to the image of your company.