For the purchase of an anti-radiation case, receive a Multi connector for mobile charging as a gift (from 30€ of purchase)
Our anti-radiation cases are patented in France, Europe, the United States and Canada.
The performance of MySilverShield shielding were measured by Emitech,
a COFRAC accredited laboratory.
You can pay in 4X free of charge with PayPal.
4X Payment is a PayPal Deferred Payment offer
that allows you to pay
for your eligible purchases from EUR 30 to EUR 2,000
in 4 installments over 3 months,
the first due at the time of purchase.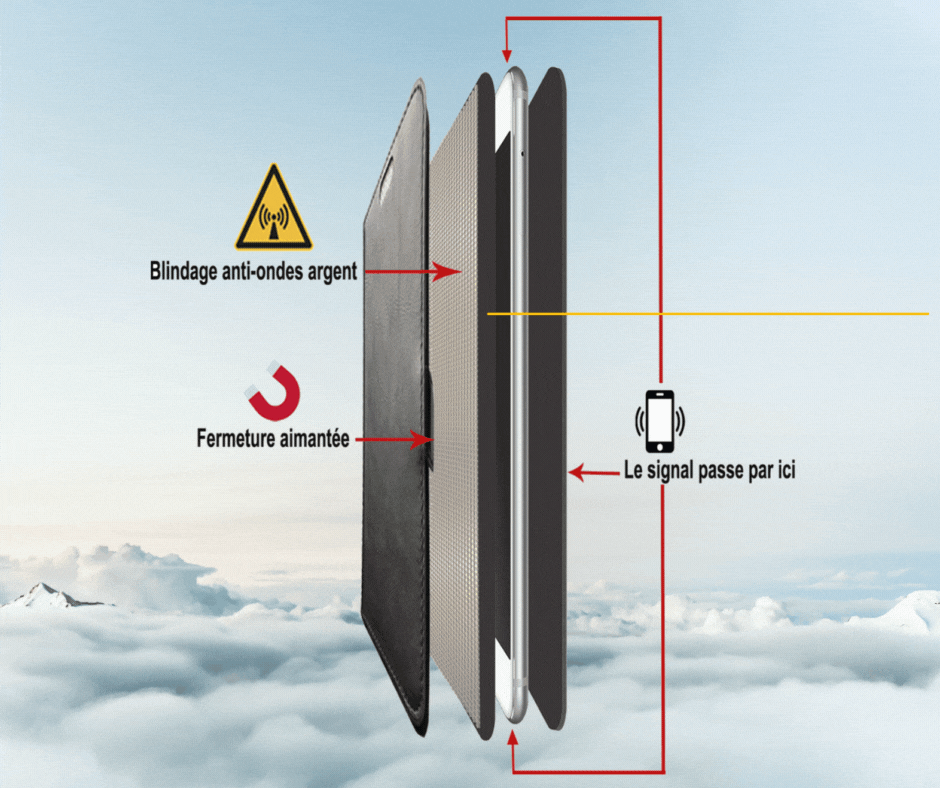 Cross section of our anti-radiation cases
Electromagnetic waves have been at the center of debate for several years and have raised concern about their harmfulness to our health.
As a precaution, MySilverShield has designed a case for Smartphones that acts as an anti-radiation "shield".

This anti-radiation "shield" waves allows smartphone users to protect themselves from potentially harmful waves
emitted by the device when it is in contact with the body during the call or transport phases.
In addition to smartphone cases MySilverShield has developed 2 other anti-radiation products which are:

- Protection cards to be inserted in one's pocket in order
to create a barrier between products emitting electromagnetic waves and the body.

- Pregnancy headbands to protect the future baby from environments saturated with electromagnetic waves.

If you have any questions do not hesitate to contact us