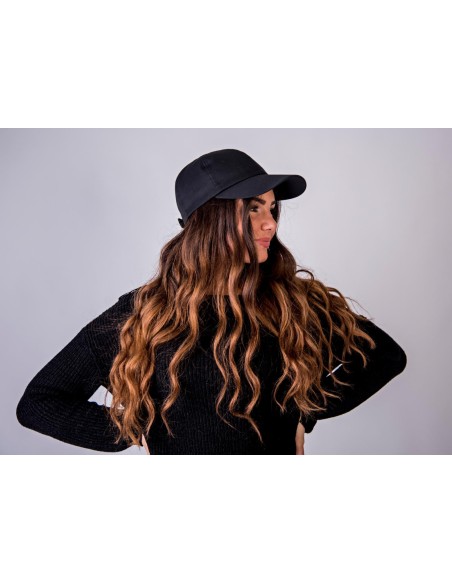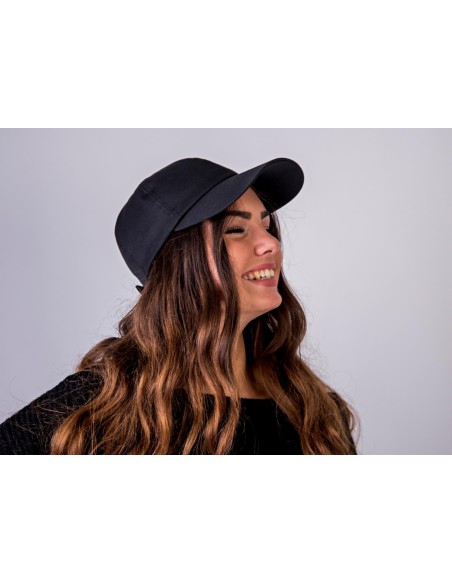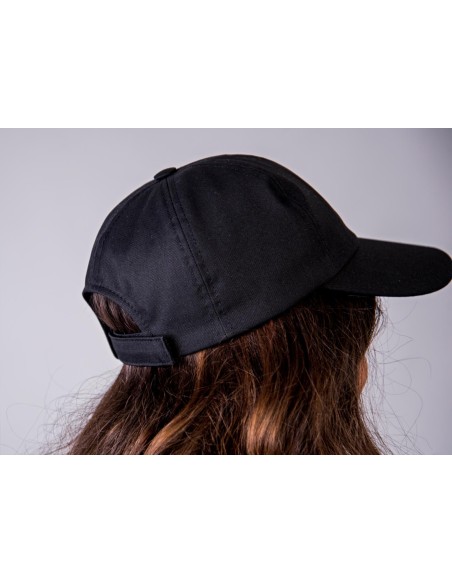 Shielding Baseball cap Torry
Tax included
Délai de livraison pour cet article 5 à 8 jours
HF (High frequency)

The cap as we know it today was created in 1860 for the Excelsiors.
While the appearance of the baseball cap has not changed much since the 1950s, the attitude towards headgear has evolved.
The baseball cap - also known as the trucker cap - became increasingly popular in the 1970s and 1980s. In the early 2000s, city dwellers adopted the baseball cap as their everyday uniform. Finally the baseball caps became a status symbol as TV and film stars stated to wear them.
This has also contributed to the fact that they are no longer assigned to a single gender.
Today, fashion brands such as A.P.C., Burberry, Brunello Cucinelli, Gucci and Kenzo all offer high-end versions of the cap that carries the headgear into the world of luxury fashion.
This model should not be missing in our new collection.
We offer it in black cotton, in uniform size, but you can adjust it to your needs.
Our model is streetwear oriented and will be more suitable for casual styles.
This baseball cap protects you from both sunlight and high frequencies, as it is naturally lined with a very effective shielding fabric.
100% secure payments
VAT
VAT applied 20%, exempt for deliveries outside the EEC.
|   | Frequency / Application (MHz) | Decibel (dB) | Percent (%) |
| --- | --- | --- | --- |
| Tetra 450 | 450MHz | 30dB | 99,9% |
| LTE 800 | 800MHz | 40dB | 99,99% |
| GSM 900 | 900MHz | 40dB | 99,99% |
| GSM 1800 | 1800MHz | 30dB | 99,9% |
| DECT 1800 | 1800MHz | 30dB | 99,9% |
| UMTS 2000 | 2000MHz | 30dB | 99,9% |
| WLAN 2400 | 2400MHz | 20dB | 99% |
| LTE 2600 | 2600MHz | 20dB | 99% |
| WLAN 5800 | 5800MHz | 20dB | 99% |
Care instructions
Washing temperature: 30°C (delicates)
Ironing temperature: Level 1 - Gentle ironing
Dryer: Do not dry in a dryer
Bleaching: Bleaching not allowed - No detergents with bleach.
Cleaning: No dry cleaning