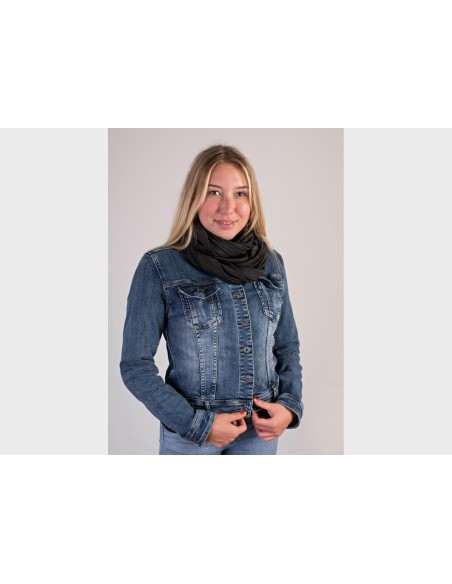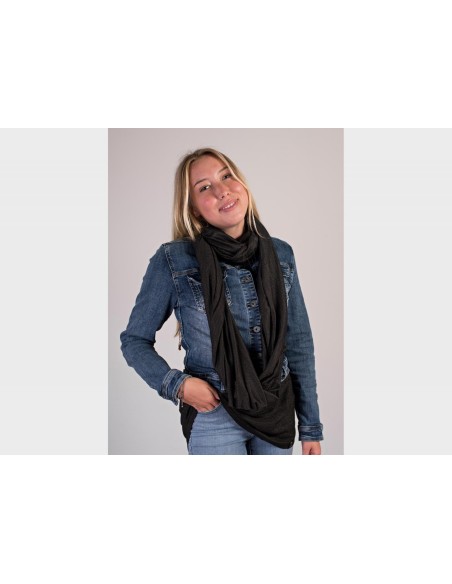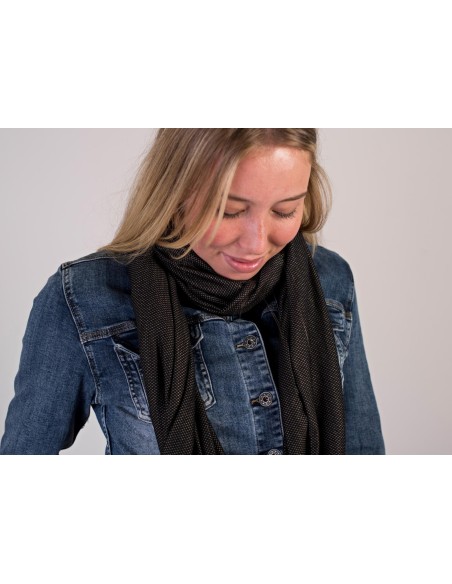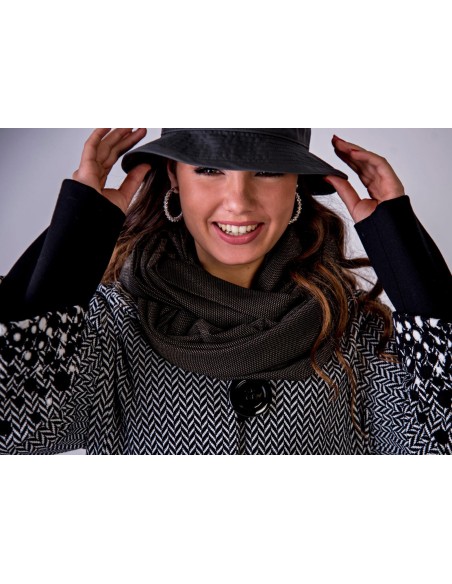 Shielded tube scarf Nathan - double layer
Tax included
Délai de livraison pour cet article 5 à 8 jours
HF (High frequency)
As a general rule, scarves are designed to keep us warm, but this is far from being the only function. The infinite scarf, this chic accessory has become an essential part of the women's wardrobe.
The greatest advantage of the tube scarf is that it can be worn in many different ways. It is so versatile that it can even be worn on the head as an alternative to a hat. In this way, you will protect your neck as well as your ears from the cold.
Further proof of the versatility of the tube scarf is that it is a modern accessory that fits all styles. Our model is available in black. In order to protect you against electrosmog Nathan has been designed in double layer of armoured cotton.
Whatever your style - formal, casual chic, street style, Nathan is the essential fashion accessory for your winter outfit.
100% secure payments
VAT
VAT applied 20%, exempt for deliveries outside the EEC.
|   | Frequency / Application (MHz) | Decibel (dB) | Percent (%) |
| --- | --- | --- | --- |
| Tetra 450 | 450MHz | 33dB | 99,9% |
| LTE 800 | 800MHz | 31dB | 99,9% |
| GSM 900 | 900MHz | 31dB | 99,9% |
| GSM 1800 | 1800MHz | 23dB | 99% |
| DECT 1800 | 1800MHz | 23dB | 99% |
| UMTS 2000 | 2000MHz | 23dB | 99% |
| WLAN 2400 | 2400MHz | 21dB | 99% |
| LTE 2600 | 2600MHz | 21dB | 99% |
| WLAN 5800 | 5800MHz | 15dB | 90% |
Material:
Shielding fabric: 89% cotton, 11% polyamide with 99% pure silver

Care instructions
Washing temperature: 30°C (delicates)
Ironing temperature: Level 1 - Gentle ironing
Dryer: Do not dry in a dryer
Bleaching: Bleaching not allowed - No detergents with bleach.
Cleaning: No dry cleaning