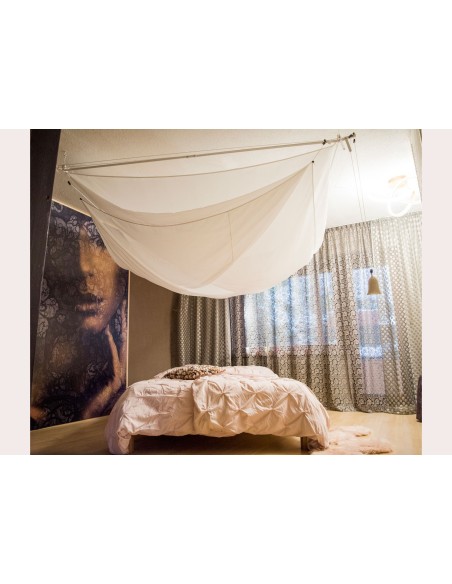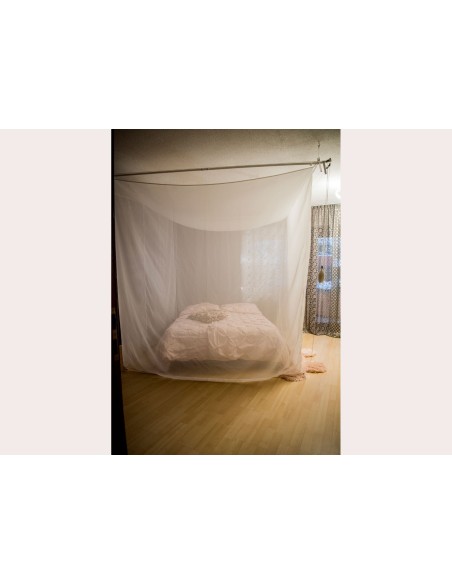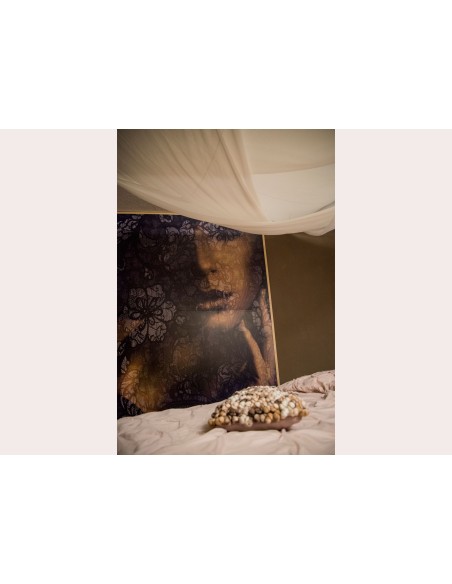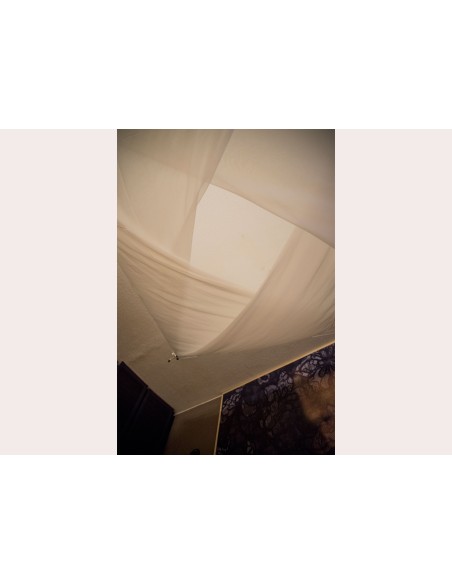 Shielding canopy Ikigai - Manufactured in Germany
Tax included
Délai de livraison pour cet article 5 à 8 jours
HF (high frequency)

We are pleased to introduce our new canopy "Ikigai "
It is a very innovative and flexible system. Ikigai can be installed anywhere, at the same time it does not take up any space and can create a private and elegant area within seconds. Its very fine metal framework is hardly visible. The fabric folded inside forms a very decorative picture resembling an origami .
Whenever you need a protected area in which you can sleep, work or relax without being disturbed by electrosmog, all you have to do is to lower the fabric.
As if by magic, the fabric rises and lowers in a very sophisticated rotating movement. This system is patented. The playful lightness on which the system is based is therefore not only functional but unique.
Ikigai is more than just a canopy that protects against high frequencies.
It takes its name from a Japanese philosophy of Okinawa that literally translates to "value of life". We live in the digital age, where many of us spend a significant amount of time on computers or smartphones. Not getting lost in this virtual world is becoming more and more difficult. Thus, for many of us it becomes necessary to create a refugee, to get away from this digital world and to regain peace.
100% secure payments
VAT
VAT applied 20%, exempt for deliveries outside the EEC.
Dimensions:
Dimensions of canopy in cm: L 220 x W 220 x H 220
Dimensions of metal frame in cm: L 250 x W 250 x H 2
Weight: approx. 12 kg
Technical information:
Mounting: 4 point suspension from the ceiling
Minimum ceiling height needed to mount Ikigai: 240 cm
Innovative, hand-operated pull rope system
Packaging dimensions: 120 x 60 x 20 cm
100% made in Germany.
|   | Frequency / Application (MHz) | Decibel (dB) | Percent (%) |
| --- | --- | --- | --- |
| Tetra 450 | 450MHz | 30dB | 99,9% |
| LTE 800 | 800MHz | 40dB | 99,99% |
| GSM 900 | 900MHz | 40dB | 99,99% |
| GSM 1800 | 1800MHz | 30dB | 99,9% |
| DECT 1800 | 1800MHz | 30dB | 99,9% |
| UMTS 2000 | 2000MHz | 30dB | 99,9% |
| WLAN 2400 | 2400MHz | 20dB | 99% |
| LTE 2600 | 2600MHz | 20dB | 99% |
| WLAN 5800 | 5800MHz | 20dB | 99% |
Care instructions:
Particularly gentle washing (fine or wool wash cycle at 30°C)
Bleaching not allowed
No detergents with bleach, do not tumble dry. No chemical cleaning required