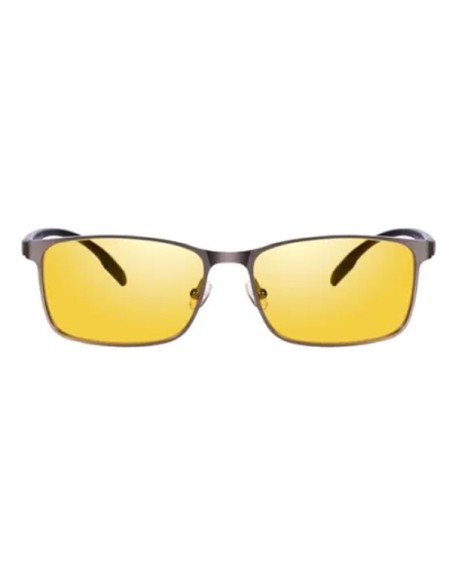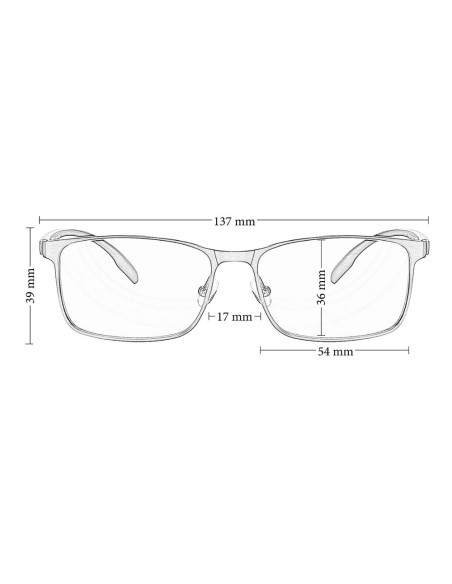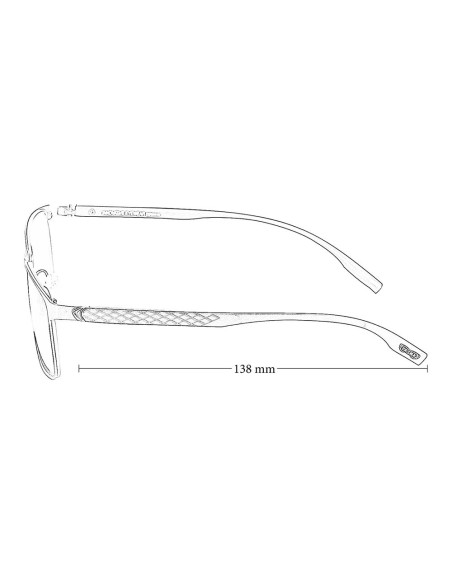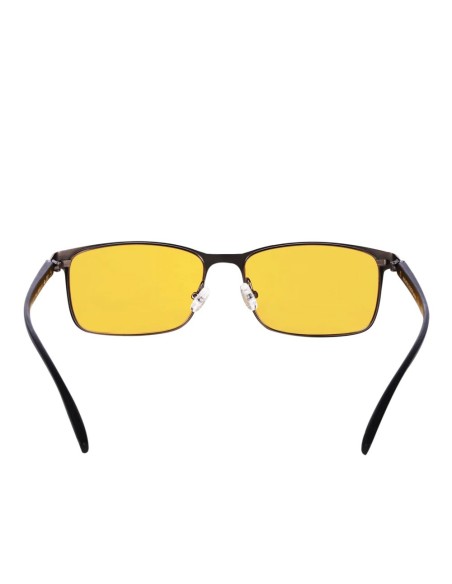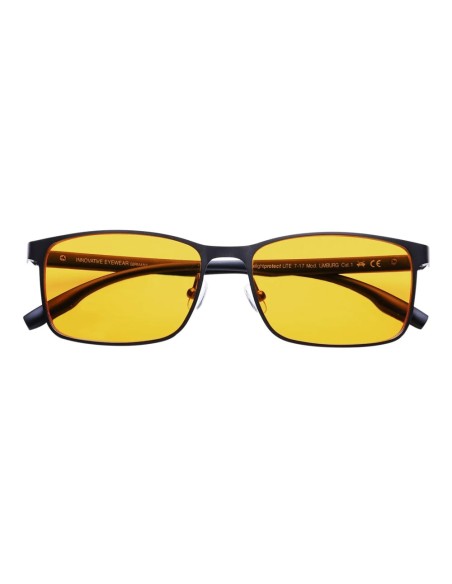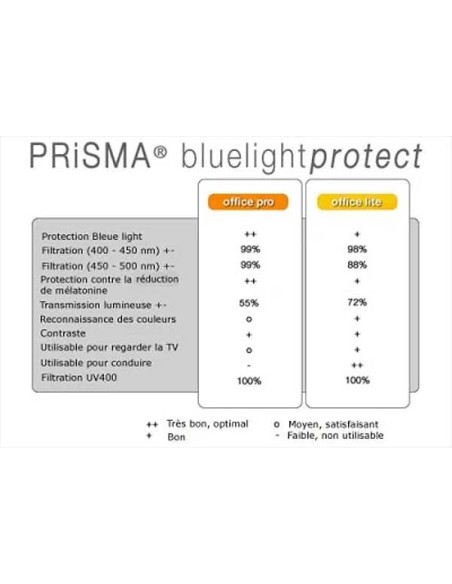 PRiSMA® LiMBURG LiTE Blue light protection glasses 95%
Estimated delivery times 5 to 8 working days
Tax included
Délai de livraison pour cet article 5 à 8 jours
New style of Prisma LIMBURG LiTE glasses with ultra-resistant protective cover! Very elegant. 100% anti-reflective "AMBER LITE" lenses for 95% eye protection against artificial blue light produced by flat screens (TV, PC, etc.), compact fluorescent lamps and LEDs.
100% secure payments
VAT
VAT applied 20%, exempt for deliveries outside the EEC.
PRISMA GLASSES LiMBURG LiTE LB-704 BLUELIGHTPROTECT
Healthy eyes to face
modern times!
The Prisma® LB-704 blue light protection glasses, "AMBER LiTE" model
Modern flat screens (PC, TV, tablet, smartphone) emit light with a strong blue light component of short wavelengths.
Scientific studies have shown that this light can damage the retina of the eyes.
Have you noticed a burning sensation or red eyes after working for a long time in front of a computer screen?
Artificial light with a high blue light content strongly influences hormonal balance and can lead to sleep disturbances (disruption of melatonin production).
Watching television at night without blue light protection increases stress and hormonal balance, so many of us cannot rest even at night, and regeneration is impaired.
Prisma filtering glasses protect your eyes by filtering out the dangerous light component.
Did you know? All blue light protection glasses available on the market are not at all equivalent!
Prisma lenses are manufactured using the most modern filtration and measurement techniques.
To ensure eye protection against blue light produced by:
Flat TFT or LED computer screens.
Flat screen TVs.
Smartphone screens Artificial lighting of the workplace.
There are two types of blue light protection filters: AMBER PRO or AMBER LITE
The AMBER PRO model is the very high protection that filters almost all blue light for a person who spends a lot of time in front of a flat PC screen. However, color recognition is much more difficult.
AMBER LITE lenses provide high protection but a little lower in filtration than PRO lenses. On the other hand, they allow a more varied use in front of the TV and they are more comfortable to the eye at the beginning. They are used in front of tablets, smartphones and they have better color recognition and more contrast.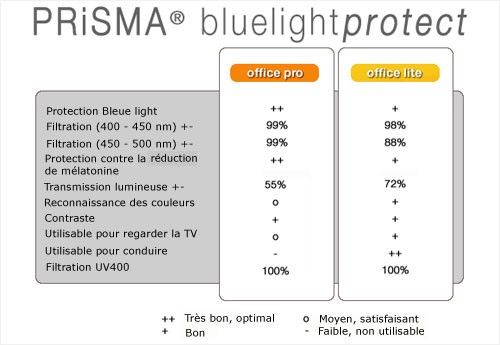 Dimensions:
Lens: width 5.4 cm - height 3.6 cm
Glasses: width 13.7 cm - height 3.9 cm
Frame: length 13.8 cm