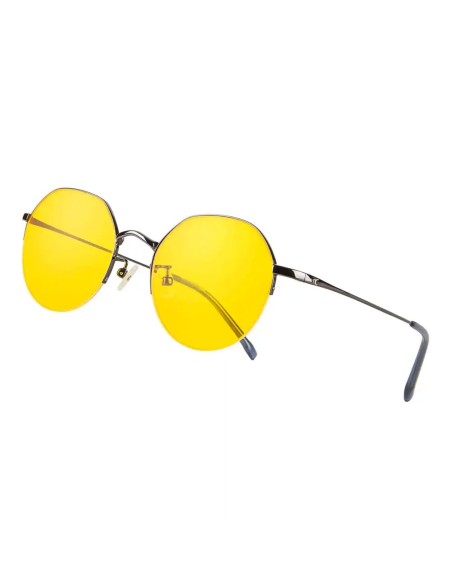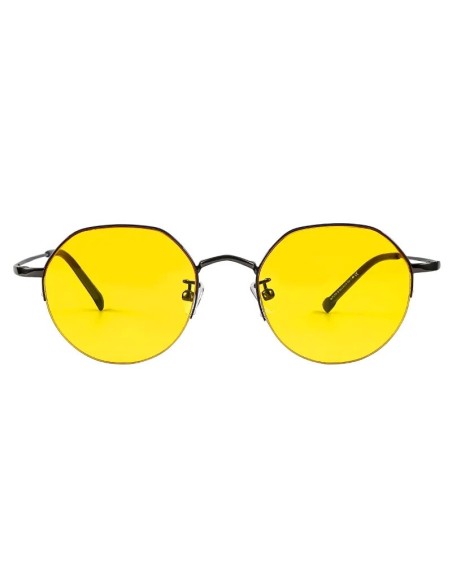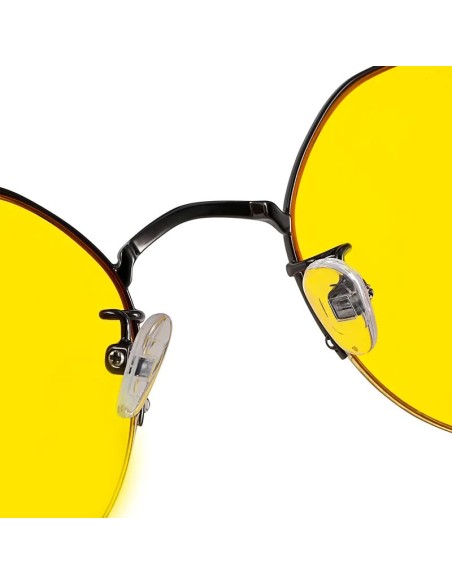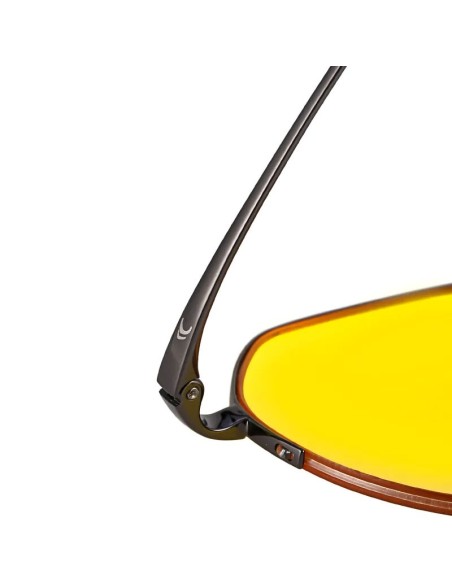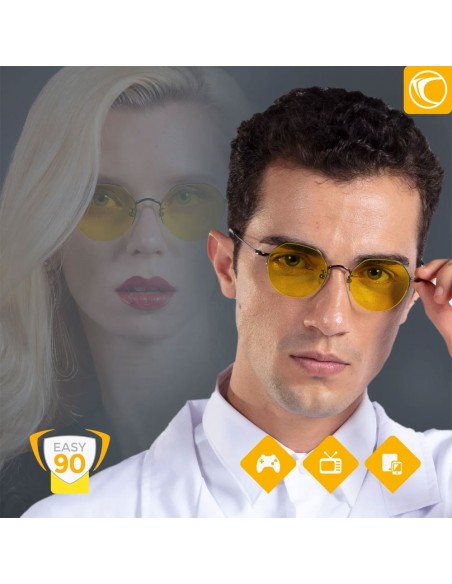 PRiSMA GAMER LAUTA EASY90 anti-blue light glasses – LA702
Estimated delivery times 5 to 8 working days
Tax included
Délai de livraison pour cet article 5 à 8 jours
PRiSMA GAMER LAUTA EASY90 glasses. Maximum protection against blue light of 90% among other things for gamers with the best color rendering. Light half-frame with secretary and retro charm. It flatters both longitudinal oval shapes and more angular face shapes.
100% secure payments
VAT
VAT applied 20%, exempt for deliveries outside the EEC.
Product information "PRiSMA GAMER blueulightProtect-LAUTA EASY glasses against blue light - LA702".
LENSES: EASY90 amber colored, fully anti-reflective, for e-sports (gamers) and TV color recognition, while protecting 90% of blue light - scientifically developed in Germany.
USE: Ideal for screen work and gaming with healthy eyes. Suitable for daytime recognition of traffic and light signals thanks to high light transmission of 80%.
BENEFITS: Sharper vision with increased contrast, better games, work without fatigue, protection of the retina, prevention of sleep disorders.
FRAME: Lightweight half frame with a secretary and retro charm that showcases your intelligence and quick-wittedness. It flatters both longitudinal oval shapes and more angular face shapes, as the framed part is slightly angled, while the frameless part is round. Impressive stability given the large lenses compared to the delicate frame.
DESIGN: Graceful appearance thanks to filigree, flexible metal temples for individual adjustment. Heavy-duty metal hinges for wear-proof opening and closing, plus breathable, adjustable nose pads for extended, comfortable wear.
Dimensions: :
Lens: width 4.9 cm - height 4.5 cm
Glasses: width 13.8 cm - height 4.5 cm
Temple: length 14.5 cm
Item: weight 17 g
Features:
EASY90 Filter: Maximum 90% blue light protection at 500nm
Very high light transmission
Better color rendering
Regenerative near-infrared translucency
7 super anti-reflective layers
Super tough layer for lens protection
Easy to clean
UV400 protection
Time to protect your eyes!
Computer screens are not as harmless as people think.
The flickering frequencies that are barely perceptible to the naked eye and the large amount of optical radiation and electromagnetic waves interfere with our vision and are most likely harmful to our eyes.
LED flat screens contain a high proportion of blue light.
This abnormal proportion of blue light not only causes more difficult vision, but also has a damaging effect on the metabolic processes observed in scientific experiments on cells of the eye.