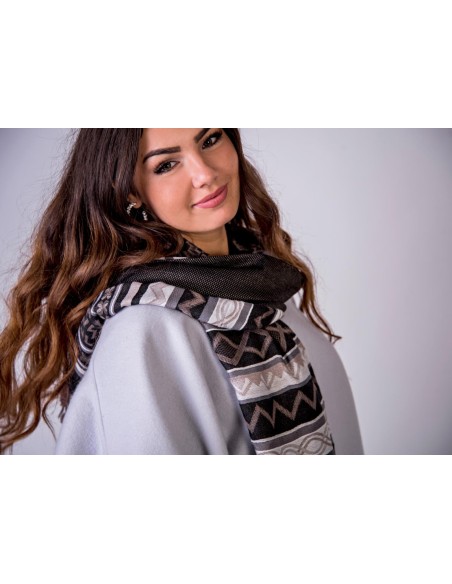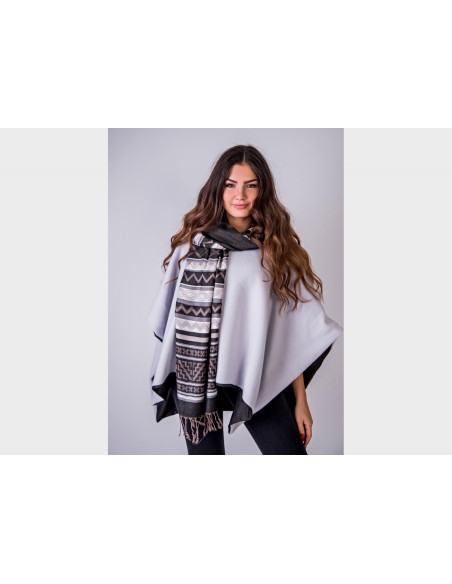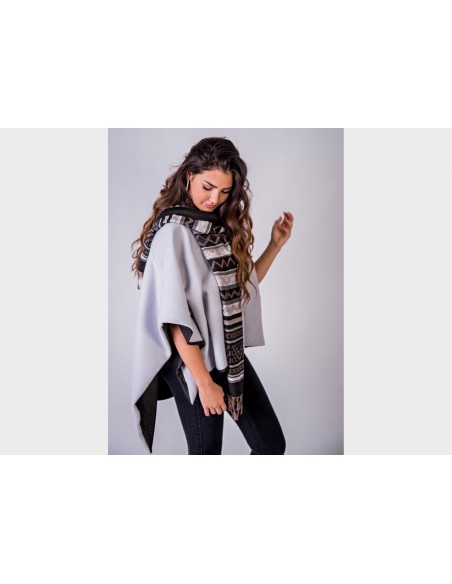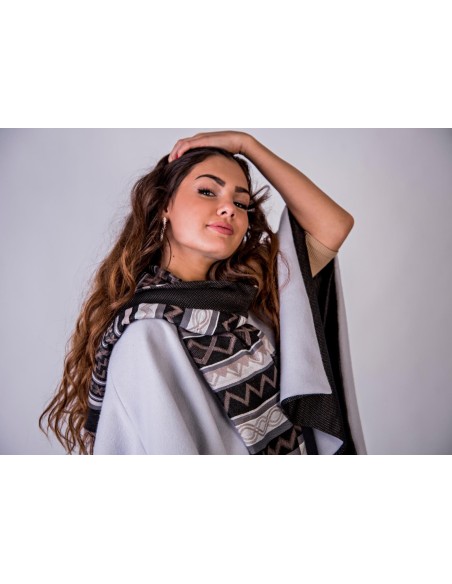 Peruvian shielding scarf Juan
Tax included
Délai de livraison pour cet article 5 à 8 jours
HF (High frequency)
In these last days, you don't forget the accessory of winter: the scarf! It is important to protect yourself from the cold and wind,
and it is one of the essential elements of our wardrobe. Our new model Juan is a scarf with a Peruvian pattern.
On one side it is kept in earthy beige, brown and black shades and matches most of your coats. J
uan is a double-sided scarf. This combined solution allows you to create a different look every day.
The other side is made of a black and gold shielding cotton fabric. The scarf offers an optimal and professional protection against electrosmog.
100% secure payments
VAT
VAT applied 20%, exempt for deliveries outside the EEC.
|   | Frequency / Application (MHz) | Decibel (dB) | Percent (%) |
| --- | --- | --- | --- |
| Tetra 450 | 450MHz | 33dB | 99,9% |
| LTE 800 | 800MHz | 31dB | 99,9% |
| GSM 900 | 900MHz | 31dB | 99,9% |
| GSM 1800 | 1800MHz | 23dB | 99% |
| DECT 1800 | 1800MHz | 23dB | 99% |
| UMTS 2000 | 2000MHz | 23dB | 99% |
| WLAN 2400 | 2400MHz | 21dB | 99% |
| LTE 2600 | 2600MHz | 21dB | 99% |
| WLAN 5800 | 5800MHz | 15dB | 90% |
Composition
Shielding fabric: 89% cotton, 11% polyamide with 99% pure silver
colour: black / gold
scarf fabric: polyester
width: approx. 35 cm, length approx. 168 cm

Care instructions
Washing temperature: 30°C (delicates)
Ironing temperature: Level 1 - Gentle ironing
Dryer: Do not dry in a dryer
Bleaching: Bleaching not allowed - No detergents with bleach.
Cleaning: No dry cleaning