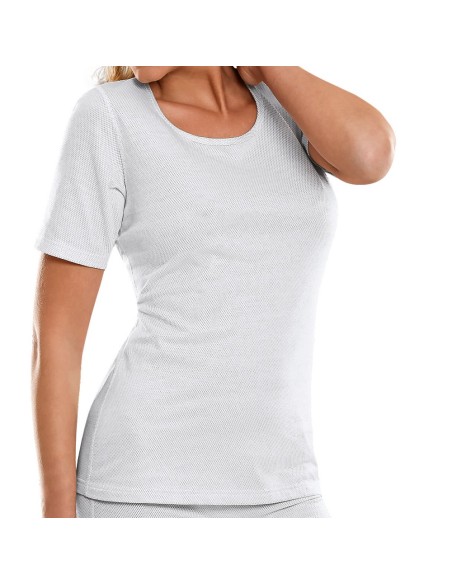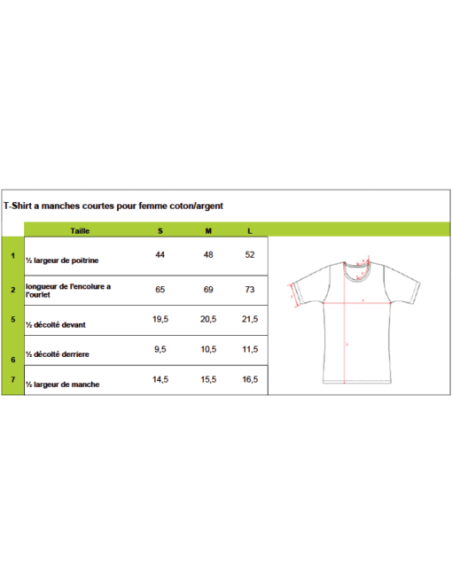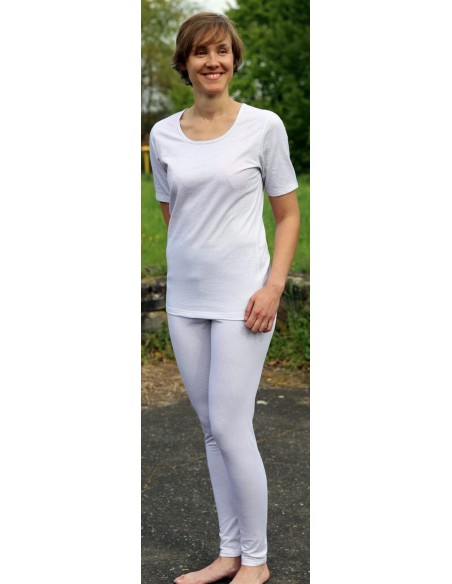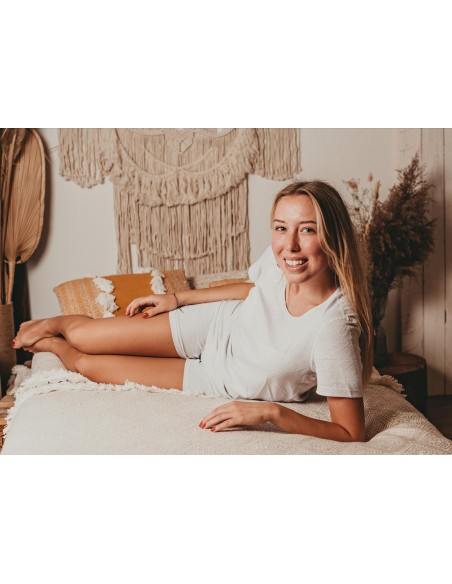 Women's anti-wave t-shirt
Tax included
Délai de livraison pour cet article 5 à 8 jours
Composition: 90% cotton, 8% polyamide, 2% silver fiber.
Weight: 140g/m2
Verification by Professor Pauli of the University of Munich Screen: from 20 KHz to 18 GHz - Tissue protection up to 99%
Wash at a maximum of 30 degrees.
Wash exclusively with the wool or delicate linen program. Don't wring. Don't come back.
100% secure payments
VAT
VAT applied 20%, exempt for deliveries outside the EEC.
This women's t-shirt is made with a cotton fabric and features silver fibers. These offer shielding properties against high-frequency radiation.
It is made with a soft and stretch cotton, very nice to wear in everyday life, and can also act as underwear.
Colors: white
Sizes: 37/38 (S) - 39/40 (M) - 41/42 (L) - 43/44 (XL)
Technology: The fibres are made of a low metal content. As these are crossed in each other, this produces a "faraday cage" effect, the high-frequency waves being stopped by the fabric.