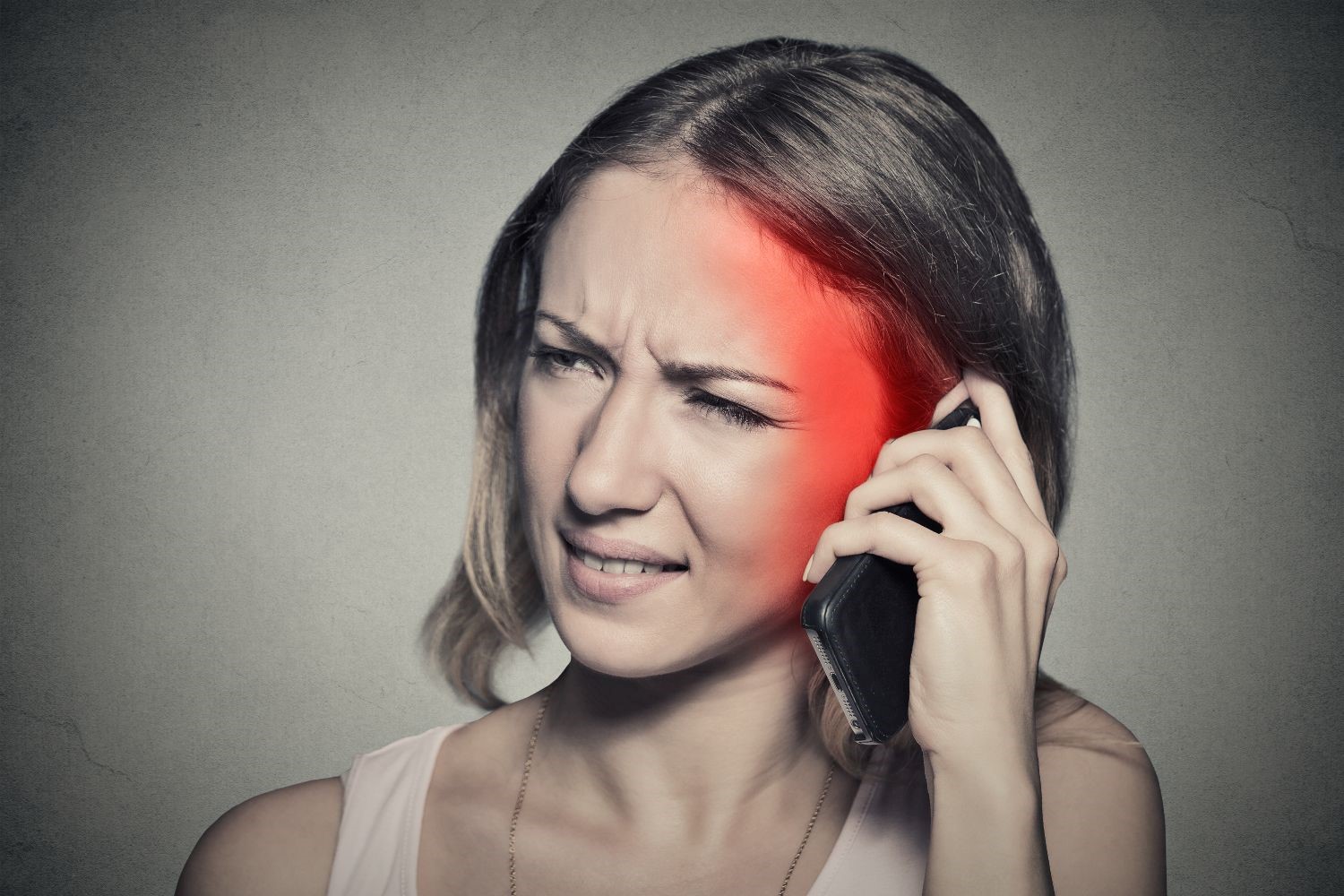 Invisible, electromagnetic waves can, beyond certain thresholds, have disruptive and potentially harmful effects. The National Institute for Research and Security (INRS) has also created a document related to the potential harmfulness of waves in the professional environment: https://www.inrs.fr/risques/champs-electromagnetiques/ce-qu -il-faut-retenir.html
The smartphone which is currently the transmitter/receiver closest to our body emits waves during communications, but also when we transfer files or update applications, or quite simply when the smartphone identifies itself with the antenna to communicate its position.
The waves generated by it penetrate more or less deeply inside the tissues causing overheating regulated by the human body. This "thermal" effect can cause a health risk beyond a variable threshold with the frequency of the emission source. Limits have even been defined to protect the public and workers against these types of effects. Hence the interest of keeping the smartphone away from you, or putting an electromagnetic barrier between the device and your body.
Besides, here is what Apple recommended in the user guide for its first smartphone,
the iPhone 3: "When using the iPhone in close proximity to the body to make phone calls or perform wireless data transmission over a cellular network, hold the iPhone more than 15mm from your body and only use non-metallic carrying cases, mounts, and fasteners that maintain a distance of at least 15mm between iPhone and your body.
To date, no study has demonstrated health damage due to waves emitted by smartphones, for exposure levels below the values ​​recommended by international recommendations. But beyond that… No risk??? Doubts ??? The precautionary principle, above all, remains in place. Get a MySilverShield anti-radiation case if you use a smartphone, for personal or professional reasons.
As a precaution, MySilverShield has designed a case for smartphones that acts as an anti-radiation "shield"
to prevent the potentially harmful effects of prolonged contact between the smartphone and the human body.
This anti-radiation "shield" allows smartphone users to protect themselves from potentially harmful waves emitted by the device when it is in contact with the body during the call or transport phases. It blocks up to 90% of the electromagnetic waves emitted by the smartphone without altering the quality of communication.
The flap which acts as an anti-wave shield will protect the user of the smartphone, and will also protect the device from everyday shocks, which will extend the life of the smartphone.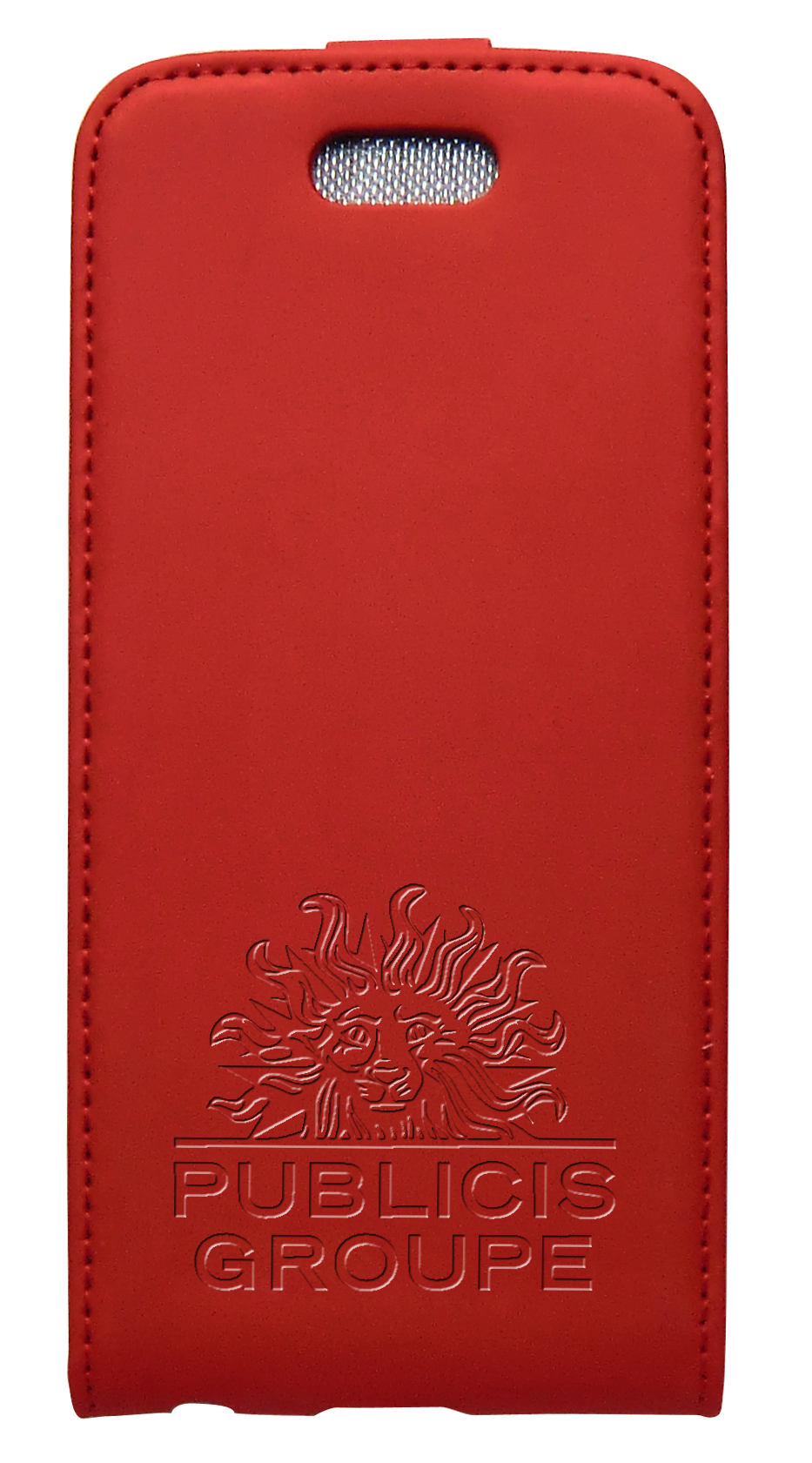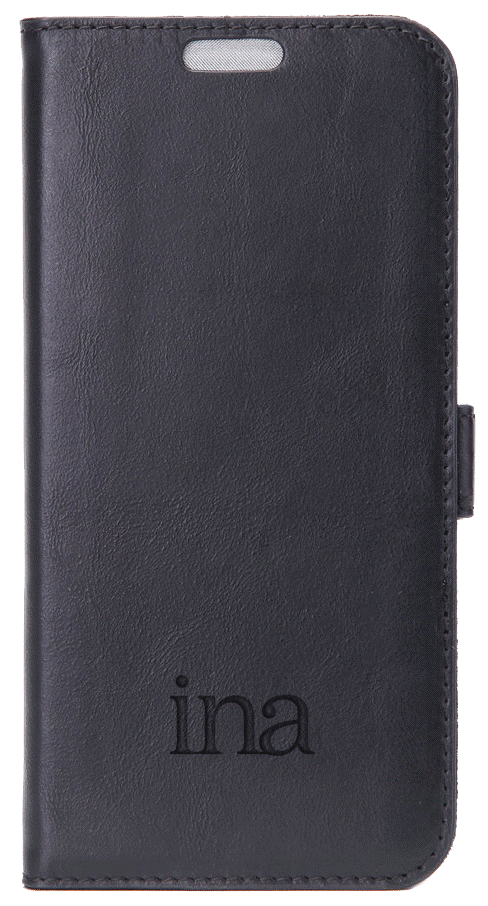 Equip your smartphone fleet with lab-tested MySilverShield radiation shielding cases (test result) and patented French technology.
Customization of your cases is possible, which will transform your case into a real communication product in addition to prevention and initial protection. Send us your logo, and we'll make a mockup for you.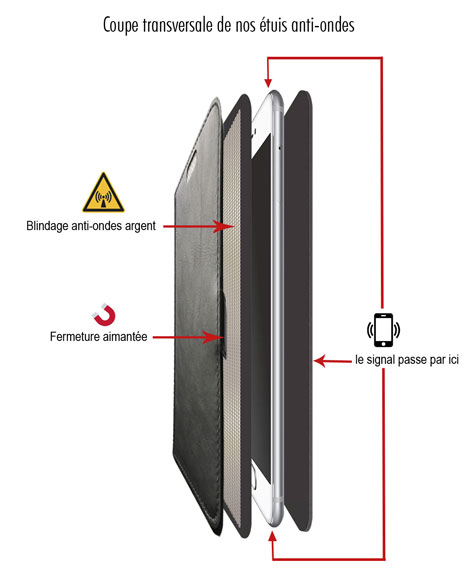 Comments (0)
No comments at this moment