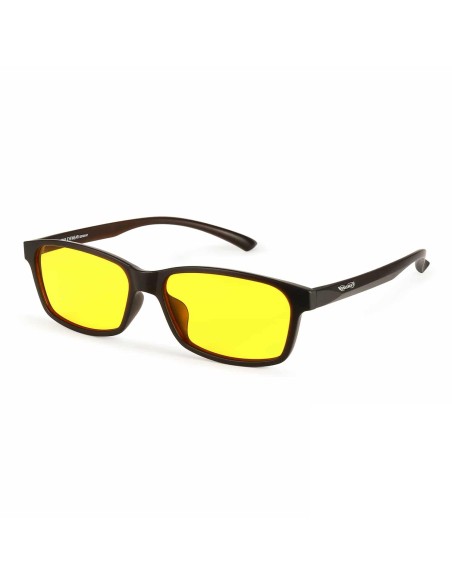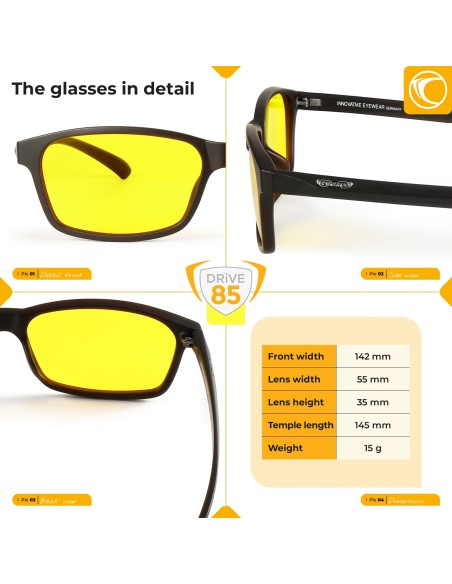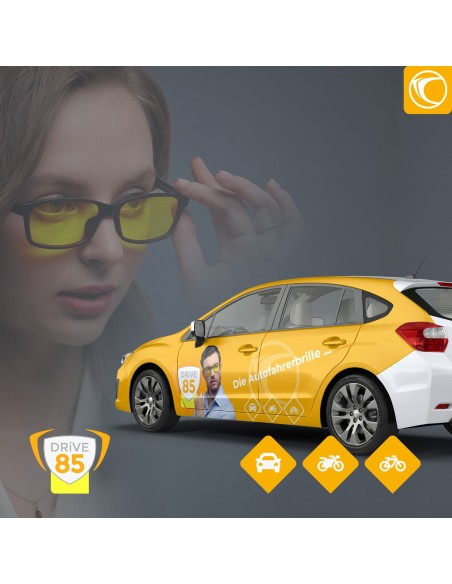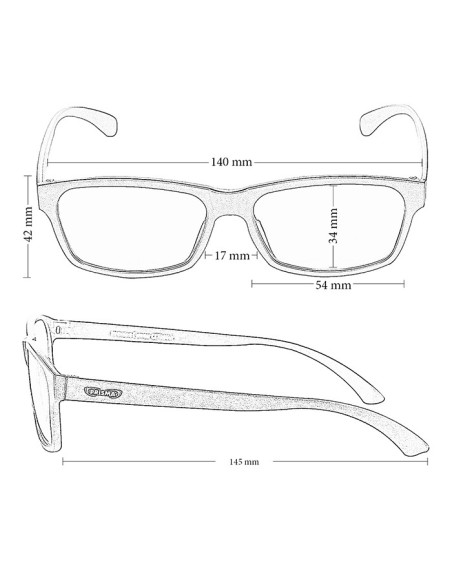 Driving glasses – PRiSMA FREiBURG DRiVE85 Day&Night – F923D
Tax included
Délai de livraison pour cet article 5 à 8 jours
Protect yourself from glare caused by traffic and street lighting with the Prisma Freiburg Drive Day&Night driver's glasses. The IDEAL driving glasses for day and night!
100% secure payments
VAT
VAT applied 20%, exempt for deliveries outside the EEC.
GOGGLES: DRiVE85. BluelightProtect DRiVE Day & Night, fully anti-reflective, which filters out more than 85% of the dazzling blue light emitted by xenon and LED headlights and which, thanks to an excellent light transmission of 87%, fully meets European standards for detection of headlights. signaling for use on the road, even at night.
USE: ideal for daily and nighttime use in road traffic with an ideal ratio between protection against blue light, light transmission and color rendering, especially for professional drivers.
UTILITY: see more clearly, without glare and with better contrast in road traffic, master without fatigue and safely long journeys in difficult light and weather conditions, then sleep soundly.</p >
FRAME: FREIBURG. Strictly modeled, lightweight but robust integral frame, made of bisphenol-free EMS TR90, with slightly trapezoidal blue light filtering lenses. Hard-wearing and durable metal hinges provide smooth opening and closing. One-piece nose pads ensure a comfortable fit.
DESIGN: The savagery is expressed in the features. All in all, a quality entry-level model with no playful frills that underlines an unconventional personality. Comfortable, highly elastic eyeglass temples in a stable triangular prism shape with recessed logo, which do not press on the ear when worn.
Protect yourself from glare caused by traffic and street lighting with the PRiSMA FREiBURG DRiVE Day&Night driver's glasses.
The IDEAL driving glasses for day and night!
The light from modern xenon and LED headlights is very bright and contains blue. Headlights with LED technology are becoming increasingly popular, as they require less maintenance than xenon headlights while being twice as bright as halogen lamps. But many motorists find them unpleasant - sometimes painful - and very dazzling. Professor Olaf Strauß, ophthalmologist at Charité Berlin, finds that a motorist dazzled by an oncoming vehicle can have poor vision for 30 seconds. When driving at night, the human eye is simply overworked by the bright LED headlights of oncoming vehicles.
The special DRiVE blue filter glasses from PRiSMA significantly reduce this high proportion of blue. This results in a very pleasing and contrasting visual impression for the eye. Used at night, PRiSMA DRiVE Day&Night lenses provide pleasant relief to the eyes. But also during the day, the impression of sharpness as well as the vision of contrasts improve.
PRiSMA driver's glasses with DRiVE color filters are suitable for day and night driving. The transmission properties of the glass filters used meet all night driving requirements.
Lens Properties:
DRiVE blue light protection approx. 85% (380-500nm)
Contrast boost
Fatigue-free vision
Eye relief
Suitable for television
Lightweight and shatterproof
100% UV400 protection
Dimensions:
Glass: width 5.5 cm - height 3.5 cm
Glasses: width 14.0 cm - height 4.2 cm
Temples: length 14.5 cm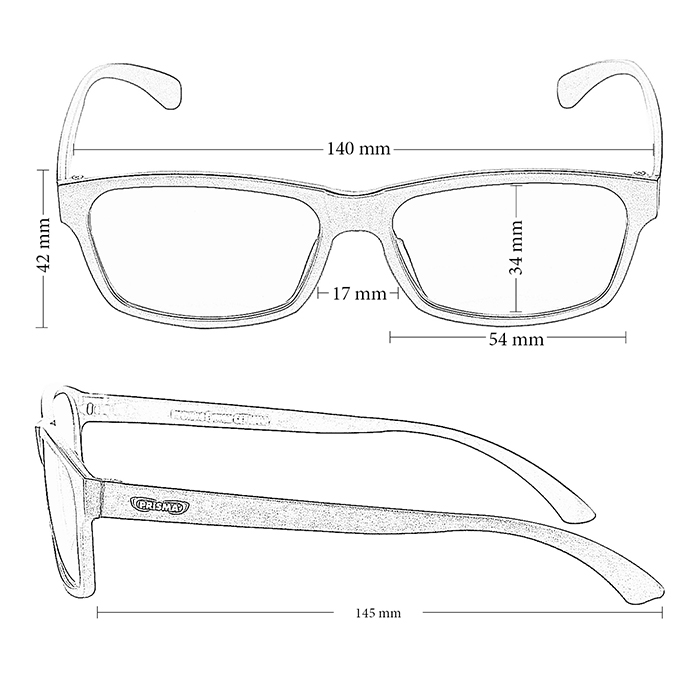 Scope of delivery:
1 pair of DRiVE Blue Light Filter Driver Glasses
1 hard case
1 microfiber cloth
Features:
HEVL attenuation:

HEVL (High energy visible light) and blue light are used as synonyms for the wavelength range 400 nm - 550 nm.< /li>

Transmission:

Transmittance indicates the filters ability to pass light. The higher the transmission, the more light the glasses let through.

Color fidelity:

filtration of short wave components results in color shift. The higher the transmission, the less the color change.

Suppression of melatonin:

melatonin secretion is suppressed in the evening and at night by bright light sources with high shares of HEVL.
Formation of oxygen radicals: Short-wave light and medium-wave (weaker) light cause the formation of potentially harmful oxygen radicals in the tissues.

UV400 filter:

Legislation requires glasses to completely filter out short wave rays below 400 nm (= UV).

Anti-reflective/coating:

An anti-reflective coating reduces distracting reflections and increases visual comfort.

TV Watchability:

In principle, TV viewing is possible with all PRiSMA glasses, but color fidelity decreases in coneffect in case of strong filtering of blue light.

Use in road traffic:

ensure that the national regulations of your country authorize the wearing of these glasses.