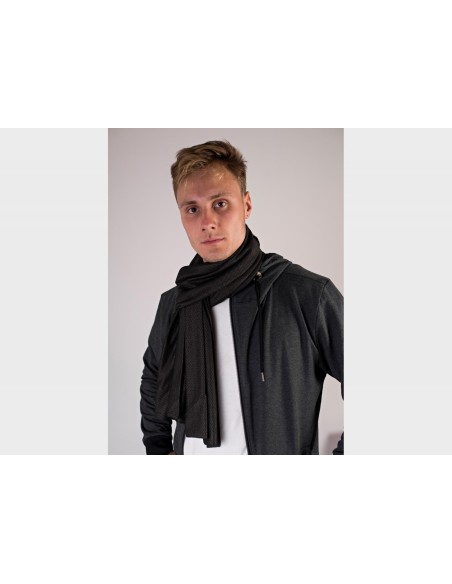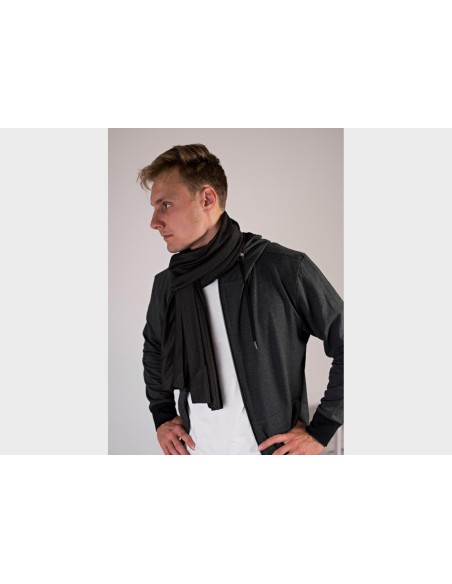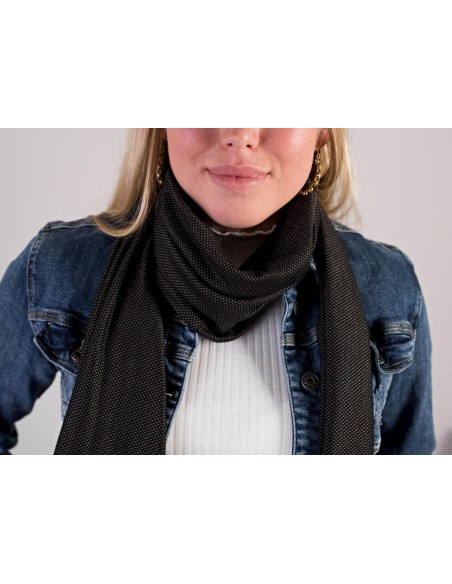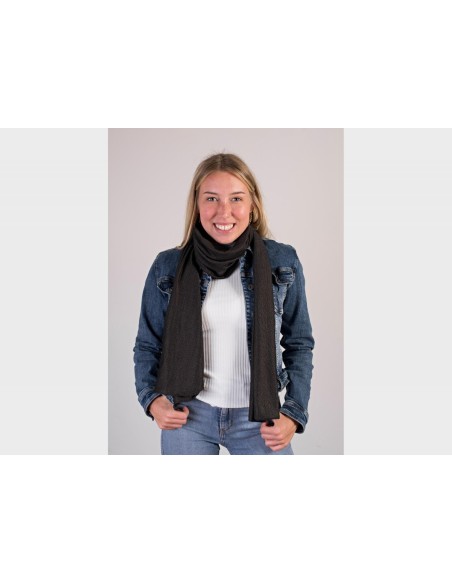 Scarf Harmony - double layer
Tax included
Délai de livraison pour cet article 5 à 8 jours
HF (High Frequency)
Our plain-coloured scarf with its soft knitting quality is particularly cuddly and convinces with its minimalistic design. The versatile accessory gives your looks a fresh and stylish touch of spring. This scarf offers optimum and professional protection against electrosmog.
100% secure payments
VAT
VAT applied 20%, exempt for deliveries outside the EEC.
|   | Frequency / Application (MHz) | Decibel (dB) | Percent (%) |
| --- | --- | --- | --- |
| Tetra 450 | 450MHz | 33dB | 99,9% |
| LTE 800 | 800MHz | 31dB | 99,9% |
| GSM 900 | 900MHz | 31dB | 99,9% |
| GSM 1800 | 1800MHz | 23dB | 99% |
| DECT 1800 | 1800MHz | 23dB | 99% |
| UMTS 2000 | 2000MHz | 23dB | 99% |
| WLAN 2400 | 2400MHz | 21dB | 99% |
| LTE 2600 | 2600MHz | 21dB | 99% |
| WLAN 5800 | 5800MHz | 15dB | 90% |
Composition
Screen fabric: 89% cotton, 11% polyamide with 99% pure silver
Color: black / gold
Width: ca. 38 cm, length ca. 140 cm
Produced in Germany
Care instructions:
- washing at 30°, gentle cycle
- do not bleach
- ironing at low temperature and from the left side is recommended
- no dry-cleaning
- do not use a tumble-dryer